One of my enduring memories of childhood is the value that my parents placed on books. As much as possible, they dedicated time to reading to me and my brother every night. They were tenacious in their commitment always to earmark time for this. It made so much of an impression on me that, when I had children myself, I made a list of all those books I had loved and hunted them down on the internet so that my children could benefit from the same experience.
It was a strange list and some of the books were hard to track down. Below are some of the highlights. The books that really stood the test of time have been those that my children have wanted to read again.
Mrs Frisby and the Rats of NIMH by Robert C. O'Brien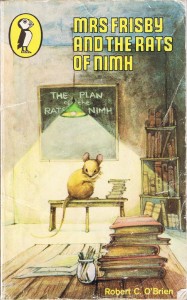 I read this to my children about twenty-five years after having read it myself but, on rediscovering it, I was stunned at the extent to which O'Brien's prose had influenced mine. To me, Mrs Frisby is a lesson in simple is beautiful. The eloquence and clarity of the writing are like a clear blue sky. If somebody ever asked me for advice on how to punctuate and structure conversations, I would point them straight to this book.
Moominpappa at Sea by Tove Jansson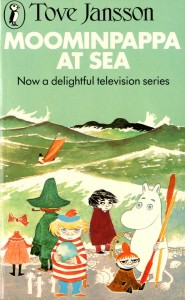 Not really a children's book at all, this muse on seclusion and loneliness has been with me ever since I picked up a copy in a charity shop in the mid-1980s. I read it on the eve of my finals at University, to help me think about something else. All of the Moomin books are good and if you haven't read any before, I suggest starting with Finn Family Moomintroll. However, this one and Moominland Midwinter are my personal favourites.
Danny the Champion of the World by Roald Dahl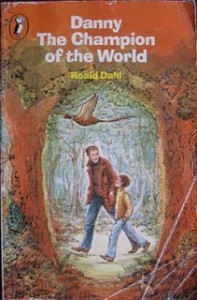 This has been the most requested book in our household over the years, and may be reason why I am constantly reversing down country lanes just to check whether that fat pheasant lying on the verge was a recent, clean, kill. Sounds strange if you haven't read this book but makes sense if you have. Danny the Champion of the World is a challenge to me, as a father, not to be side-tracked by nonessential things that I won't care about later and to make sure that I don't miss my children growing up. It's a portrait of what a father should be: passionate, fun-loving and adventurous.
The Happy Prince by Oscar Wilde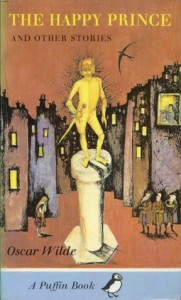 I was recently overjoyed (really) to find the paperback with the illustration I remember from my childhood. There are some rather strange tales in this collection but the first couple, The Happy Prince and The Gentle Giant, are two of the most powerful and affecting stories I have ever read dealing with the subject of self-sacrificial love.
The Horse and His Boy by C. S. Lewis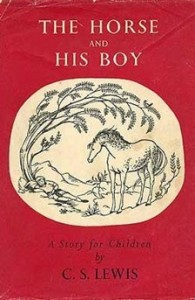 This was the first Narnia book that I read and has always been my favourite. Whenever I return to it, I am struck by Lewis's capacity to depict Shasta's self-pity through the fondness that he has for the character. I spent a while hunting down the cover I remember seeing as a child.
 McBroom's Wonderful One Acre Farm & Here Comes McBroom by Sid Fleischman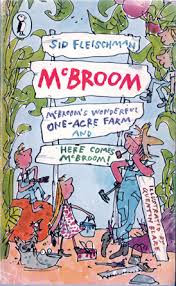 These books (often published in one volume) are as much about the exquisite illustrations by Quentin Blake as they are about the absurd content:
Early one morning a skinny, tangle-haired stranger came ambling along the road. My, he was tall! I do believe if his hat fell off, it would take a day or two to reach the ground.
"Howdy, sir" he said. 'I'm Slim-Face John from here, there and other places. I'll paint your barn cheap."
That man was not only tall, skinny, and tangle-haired, he was near-sighted. "We don't own a barn," I said.
He squinted and laughed. "In that case," he said, "I'll paint it free."
"Done," I smiled.
He painted that no-barn in less than a second, with time left over. He appeared to be hungry, so my dear wife, Melissa, gave him a hearty breakfast, and he went ambling away. "I'll be back," he waved.
© Sid Fleischman
The Tombs of Atuan by Ursula LeGuin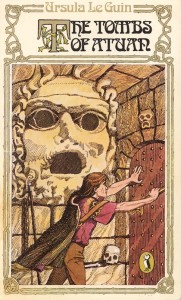 This was the second book in the Earthsea series. It is, in my opinion, the best of them and a book that I have read many times. Atuan the most reflective of the three (there are now four or five) and the least eventful, in terms of action. The bond between Sparrowhawk and Tenar is powerful and poignant.